Muay Thai Foundations
This class will get the very best from our students in the shortest time.
Sign up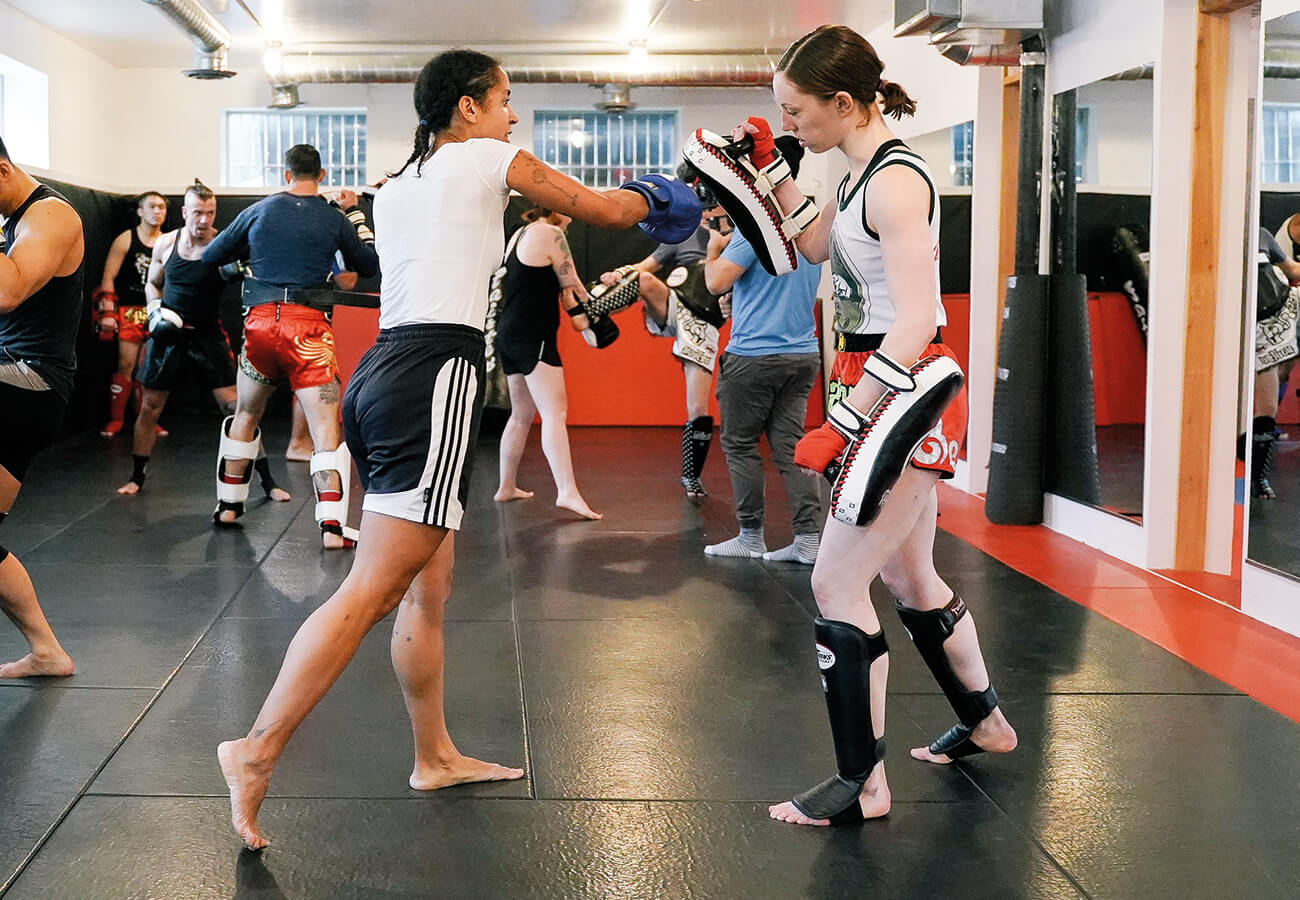 Class ages
Intended for adults 15+
Class Availability
Train up to 4-days a week! See schedule for most up-to-date times.
Class Duration
Each class is 1hr 30m long
What to Expect
Join our 90-minute class designed to develop the foundational skills and body conditioning necessary for Muay Thai. We begin with 30 minutes of conditioning to build strength, endurance, and coordination and 1-hour of drilling and pad work. You can expect to learn proper form, basic striking & defense techniques, stance, and footwork. Whether you're new to Muay Thai or a seasoned athlete, we welcome students of all levels to participate.
Can I visit the gym before purchasing a membership?
Yes, you are welcome to visit our gym in Downtown Toronto during our operating hours. One of our trainers would give you a tour of the facility and answer any questions you have. Schedule your visit ahead of time by emailing us at peter@montraitmuaythai.com.
Is there a gym uniform?
Yes, we do have a gym uniform! All students are required to wear Muay Thai shorts with a tank top or t-shirt from Montrait Muay Thai.
Do I require any special equipment?
Yes, you will need hand wraps and gloves. You may loan equipment for your first few classes, but we recommend investing in personal equipment.