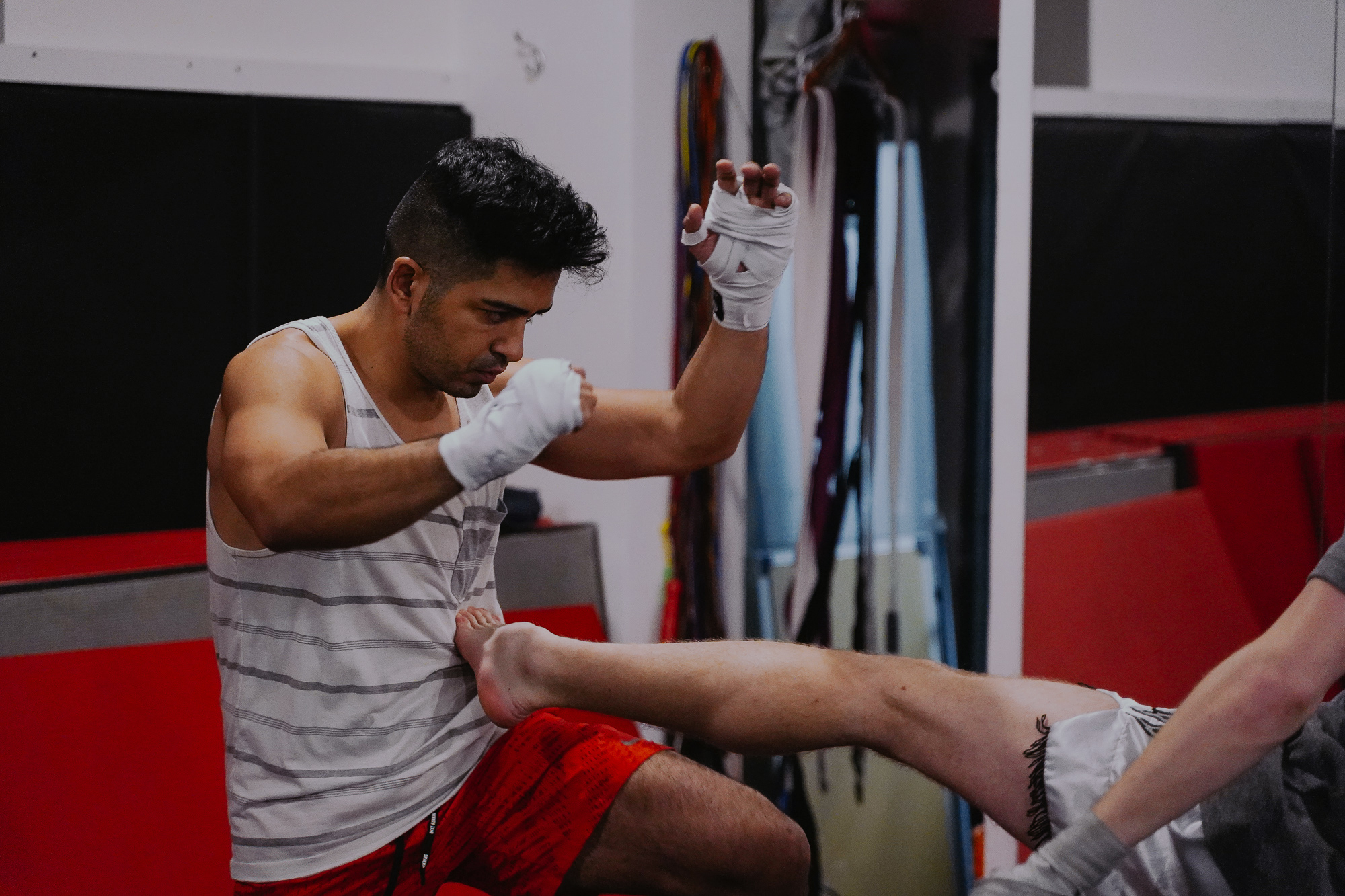 All Levels Muay Thai
During this class students are given the opportunity to hone their Muay Thai skills. Class begins with a brief warm up of skipping and shadow boxing. Students then learn how to "give and take" by performing drills with a partner. Each class finishes on a high note with intermediate to advanced pad work.
This class is open to students at all levels. But is recommended for students that have attained yellow shorts or greater.
Recommended gear: shin pads, gloves, and wraps.