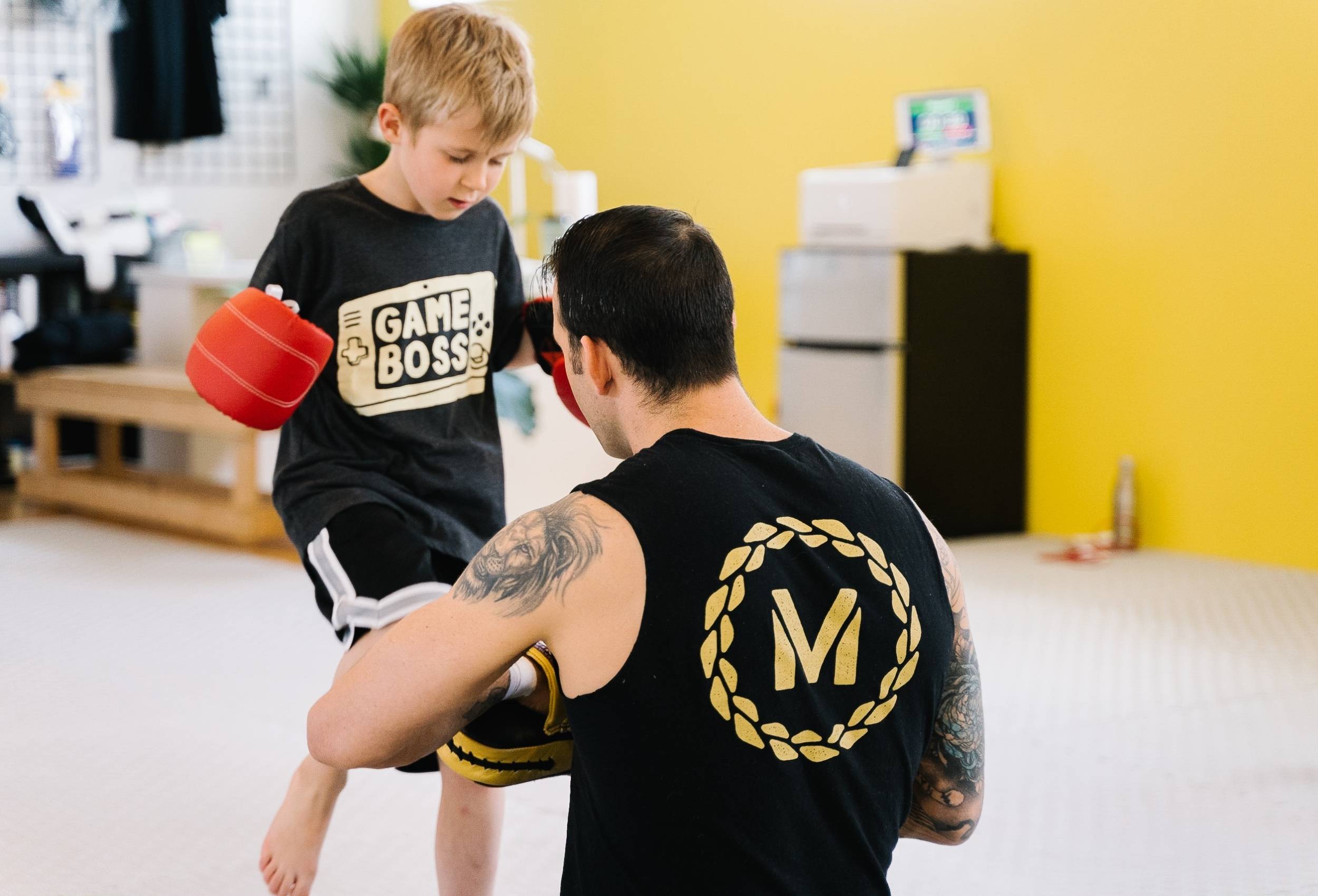 Kids Muay Thai
Mighty Nak Muays
Empower your children with martial arts!
Building self confidence and body awareness is incredibly important for children. Our kids Muay Thai program provides a fun, engaging, and most importantly- challenging environment for kids to develop.
Work as a team
During class children learn timing and cadence. Exercises and Muay Thai movements are performed together as a group. As children progress and develop confidence they are encouraged to count out repetitions and lead the class.
Improved focus
Classes are fast-paced and engaging. This helps children to stay focused and on task, an important asset for a child. This skill crosses over from the gym to everyday life and school.
Develop Social Skills
At times children will work in pairs to perform martial arts drills and pad work. This provides an opportunity for children to co-operate. Performing tasks together fosters friendships with other children in the program.
Our Level System
Children work within a level system. This helps children to stay motivated and goal-oriented. When children enter the program they start as White shorts. This is followed by Yellow, Blue, Green and Red. Patches are awarded to signify progress through the level system. Progression through the system is based on dedication as well as development. Children will be asked to grade when instructors feel that they are ready.
At the beginner levels children are taught the proper stance and fundamental strikes of Muay Thai.