All-Levels Muay Thai
This class students are given the opportunity to hone their Muay Thai skills.
Sign up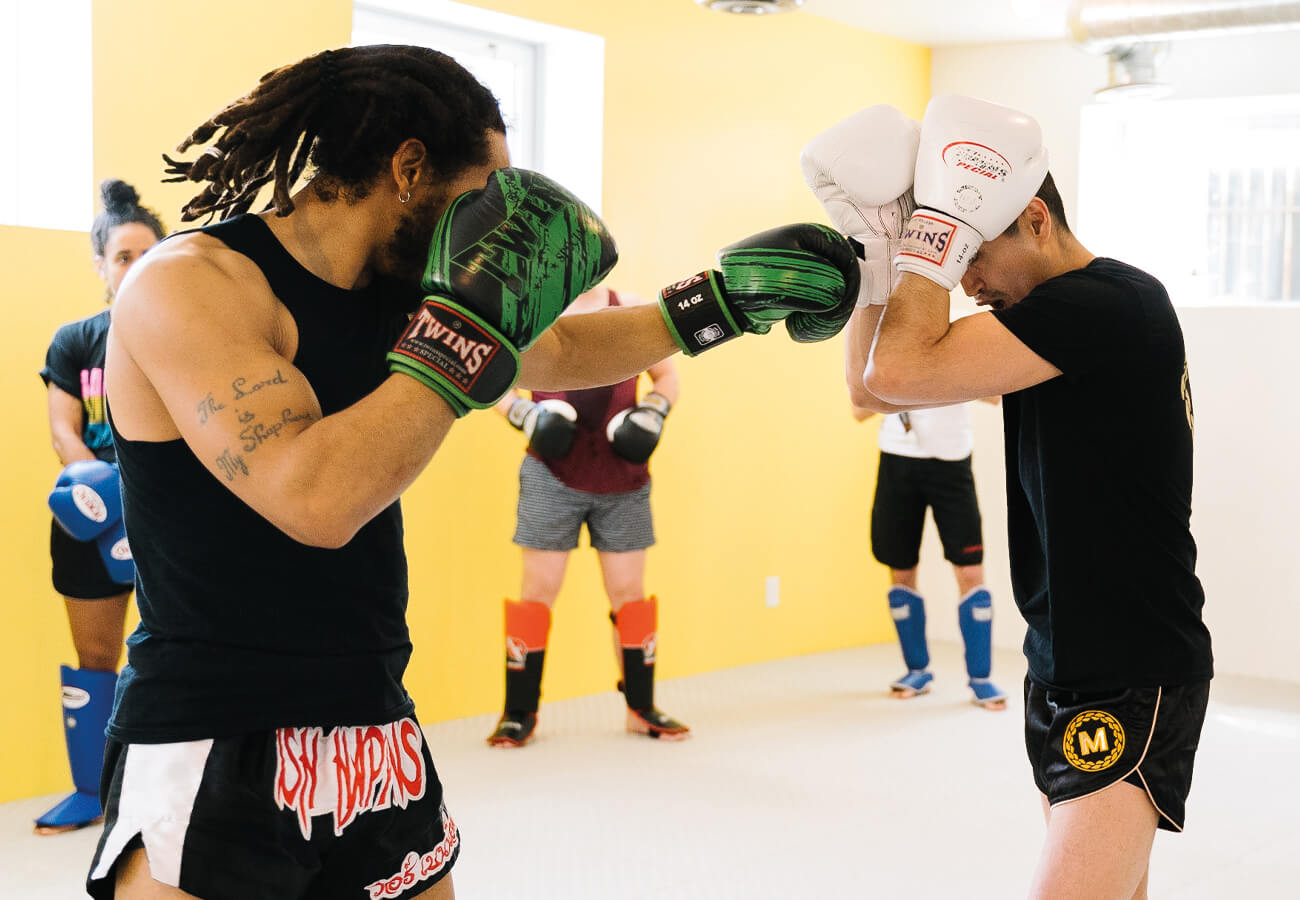 Class Ages
Intended for adults 15+
Class Availability
Train up to 5-days a week! See schedule for most up-to-date times.
Class Duration
Each class is 1hr 30m long
What to Expect
Apply what you have learned in our muay Thai foundations class. Combine striking & defense techniques, clinching, and tactical strategies during live drills and technical sparring rounds. This class is designed for students who wish to deepen their understanding in Muay Thai. You can expect to learn advanced striking combinations, tactical maneuvers, and further your strength and conditioning.
Can I visit the gym before purchasing a membership?
Yes, you are welcome to visit our gym in Downtown Toronto during our operating hours. One of our trainers would give you a tour of the facility and answer any questions you have. Schedule your visit ahead of time by emailing us at peter@montraitmuaythai.com.
Is there a gym uniform?
Yes, we do have a gym uniform! All students are required to wear Muay Thai shorts with a tank top or t-shirt from Montrait Muay Thai.
Do I require any special equipment?
Yes, you will need hand wraps and gloves. You may loan equipment for your first few classes, but we recommend investing in personal equipment.