Kids Program
Developing children require structured challenges, regular exercise, and guidance… Our kids' martial arts programs offer these 3 benefits and much more.
Book now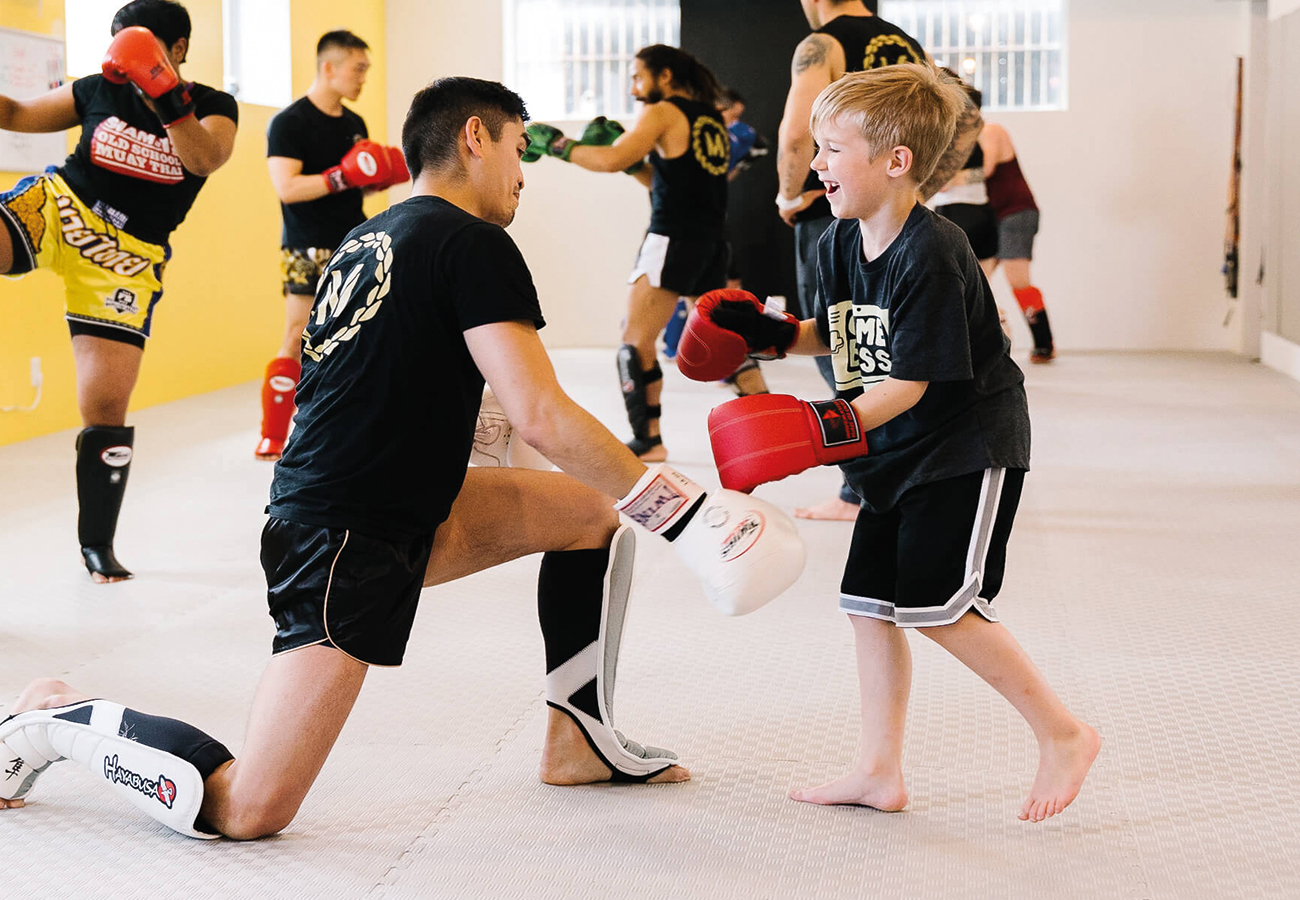 Class Ages
Intended for children aged 6-13
Class Times
Every Tuesday & Thursday at 5:00pm, and Saturday at 10:30am
Class Duration
Each class is 1-hour long
What to Expect in a Class
Provide a fun, engaging, and — most importantly — challenging environment for kids to channel their energy and learn to work as a team. During class, children learn timing and cadence. Exercises and Muay Thai movements are performed together as a group. As children progress and gain confidence, they are encouraged to lead the class through counting out repetitions.
Book now
DEVELOP SOCIAL SKILLS
During our Muay Thai class, children will also work in pairs for martial arts drills and/or pad work. Performing tasks together practices mutual cooperation, fosters bonds, and forges friendships with the other children in the program.
Book now
Can I visit the gym before enrolling my kid for the program?
Yes, you are welcome to visit our gym in Downtown Toronto during our operating hours. One of our trainers would give you a tour of the facility and answer any questions you have. Schedule your visit ahead of time by emailing us at peter@montraitmuaythai.com.
Is there a gym uniform?
Yes, we do have a gym uniform! All students are required to wear Muay Thai shorts with a tank top or t-shirt from Montrait Muay Thai.
Would my child require any special equipment?
Yes, your child will need hand wraps and gloves. They can use loaner equipment for their first session, but we recommend you to purchase the equipment for the other sessions.
Martial arts is about more than just "exercises". About 1 in 3 children will experience bullying at some point in their life. This can seriously affect a child's development if not dealt with quickly and effectively. During classes, students are regularly taught to recognise what constitutes bullying, to counter bullying using verbal boundary-setting, and to use de-escalation tactics.