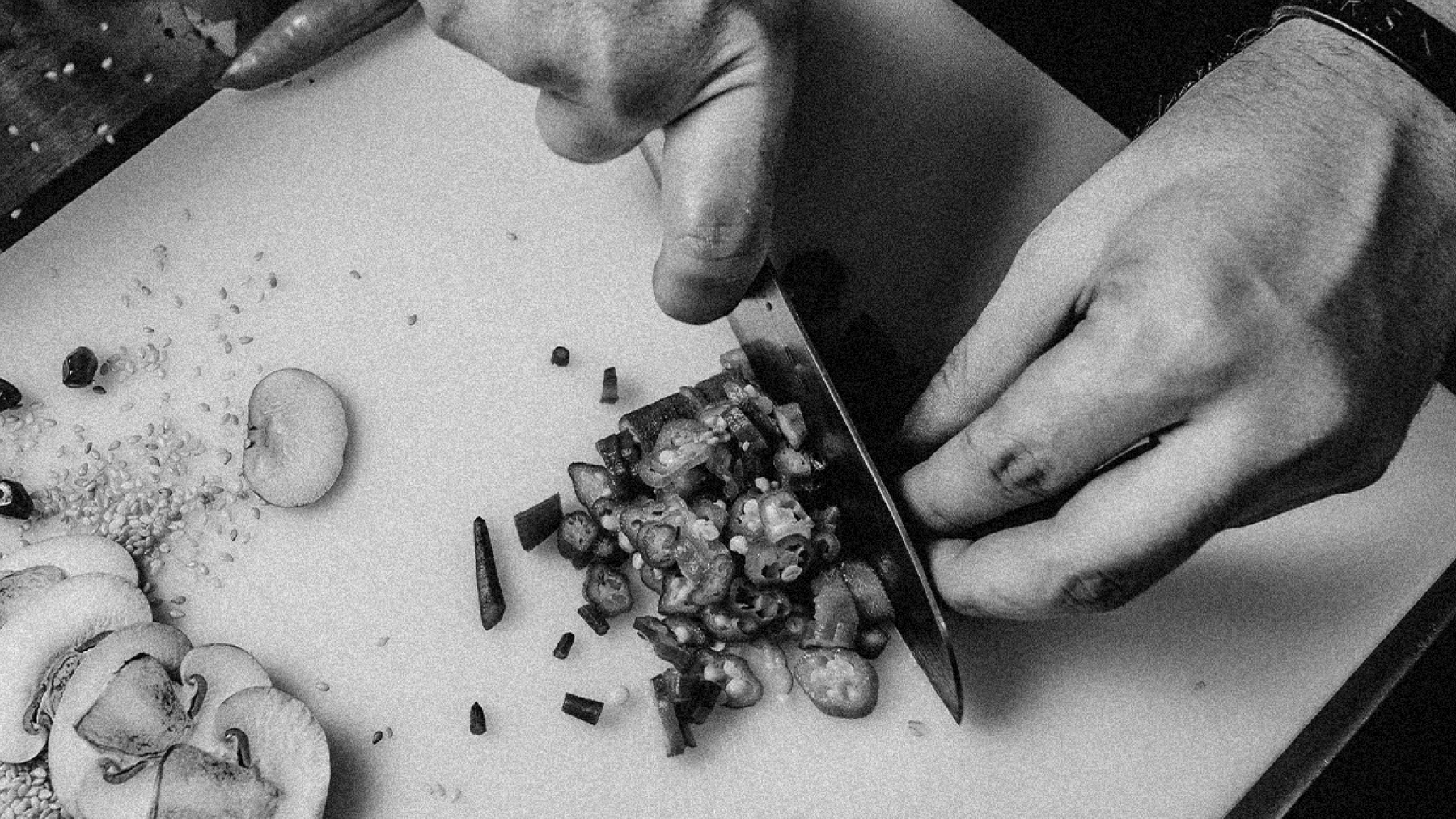 Meal Prep Basics, and Why You Should Meal Prep – Even When You're Stuck at Home
Meal prep and it's close relative, ingredient prep, are both major timesavers and waistline saviors. Now that we're in lockdown you might be thinking, what's the point of prepping my meals when I'm home all the time anyway?
Meal prep isn't just about having food ready when you're busy on the go; it's also about making healthy choices ahead of time so you don't find yourself starving in front of the kitchen cupboards grabbing whatever's easiest (which tends to be processed snacks like crackers or chips). By making a nutritious meal ahead of time, you are creating a healthy easy option for that moment your stomach rumbles and you need something to eat fast. It also helps you plan your essentials before you head to the grocery store and cuts down on food waste.
Meal prep can be as simple or as complicated as you like for it to be
You've probably heard of meal prep before but might be wondering about ingredient prep. Meal prep involves prepping food and assembling it into complete meals before refrigerating or freezing for a later date. Ingredient prep involves prepping ingredients to refrigerate or freeze without any assembly. The advantage of meal prep is that all you need to do typically is plate and season your food. 
What some people find unappealing about meal prep is that you can find yourself eating the same meals for a week straight. However, what's nice about ingredient prep is that by having healthy foods ready, you can combine them in different ways for more variety though it can be a touch more time-consuming during the week to assemble your food each time. Personally, I do a combination of both. I am still working from home so I tend to have my lunch completely meal prepped but I will also keep some ingredients prepped to throw together more variable dinners. 
Meal prep can be as simple or as complicated as you like for it to be; I tend to stick to basic cooking techniques such a boiling, oven roasting, pan-frying, and poaching. Some weeks I feel like making an overnight marinade for my protein or pickling onions ahead of time; sometimes I quickly chop up some veggies and toss them with some greens in a container, and add a can of tuna with some tzatziki when I sit down to eat. 
I follow a basic formula for making a satisfying meal prepped bowl:
Base of greens/whole grains

Protein source

2 veggies

1 fruit or veggie that tastes sweet

Legume

Onion

Fat source

Herbs
There are almost infinite combinations of the above that can be modified to any diet. Things can be omitted here and there, but I'd recommend at least keeping a base, a protein, at least one veggie, a fat source, and either herbs or onion for flavor. I personally always use a base of greens for lunch because carbs make me sleepy mid-day.
For an example, this week I meal prepped bowls consisting of:
Spinach

Shredded chicken

Red bell pepper and roast sweet potato

Black beans

Caramelized yellow onion

Chipotle ranch dressing

Cilantro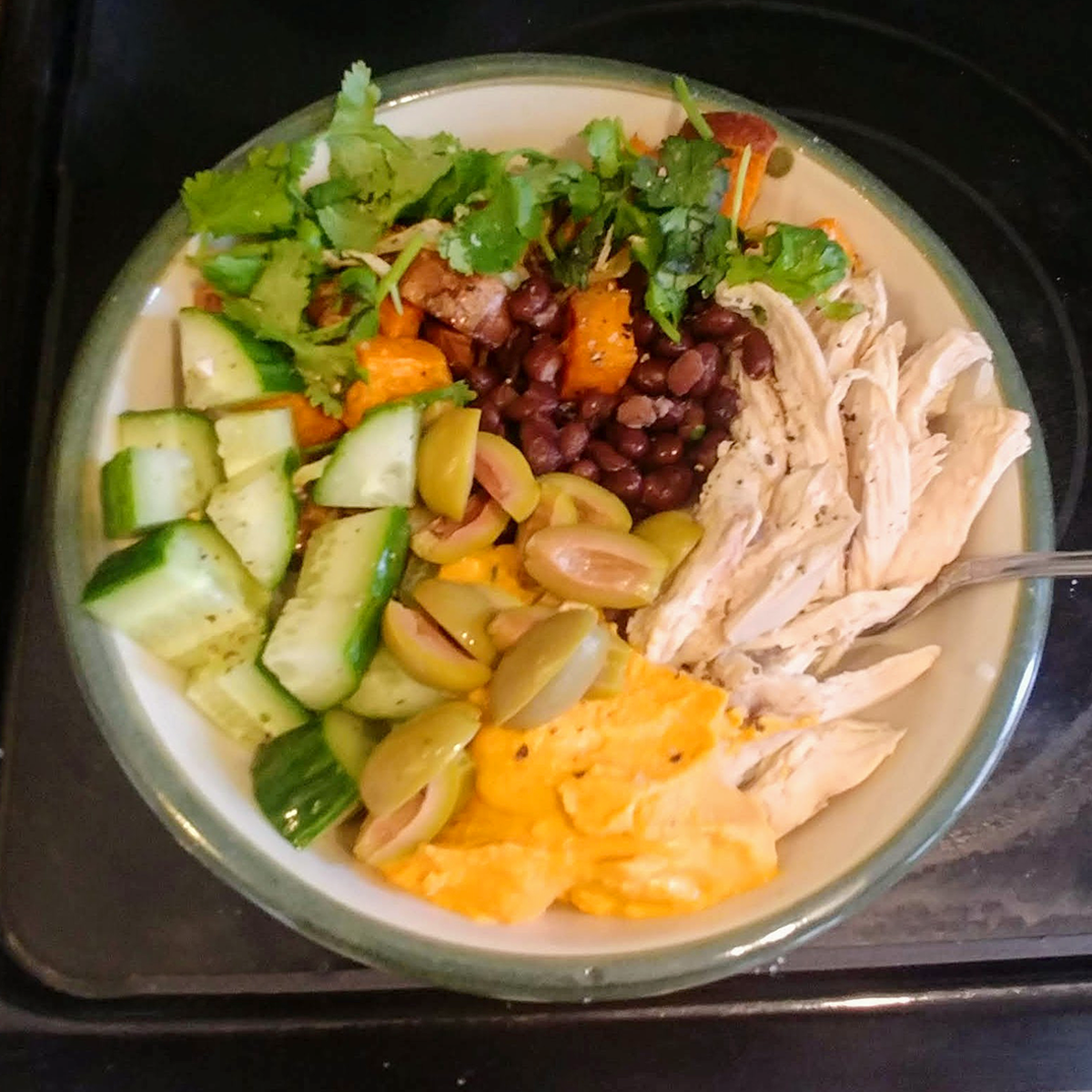 Some of the ingredients I had or made extra of were: spinach, shredded chicken, sweet potato, and black beans. Spinach can be used in SO many ways – for other salads, sautéed, in smoothies, in soups. I buy a big bag every week and find ways to use it up. The shredded chicken went into an additional salad towards the end of the week, doused in a quick chicken curry sauce (mayo + curry powder + Dijon mustard) (Picture: and also topped a hummus bowl on leftover rice with some of the additional roast sweet potatoes and black beans. The sweet potatoes also reappeared as a quick side dish for breakfast along with scrambled eggs (not pictured).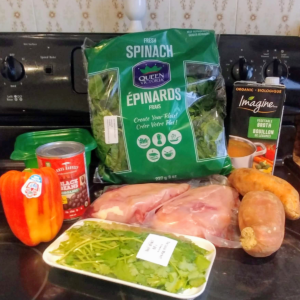 When packing prepped foods, there are a couple things to consider: some ingredients don't have good longevity such as avocado or seafood and should be prepared and added at the time you sit to eat. Another is foods with high moisture content can get slimy sitting in the fridge for a few days, like that base of spinach – in this instance, I use a small piece of paper towel nestled in the top of the container to absorb some of the excess moisture that can form. You can use a clean tea towel too. If you are freezing prepped meals or ingredients, try to let in as little moisture and air as possible when packing to prevent freezer burn.
Meal prep is an essential tool for me to help make healthy and delicious food choices throughout the week. The act of preplanning food alone makes me more conscious of what I am buying and eating. Hopefully, this guide helps get you on track to building a diet for better health at a time when we need it most.