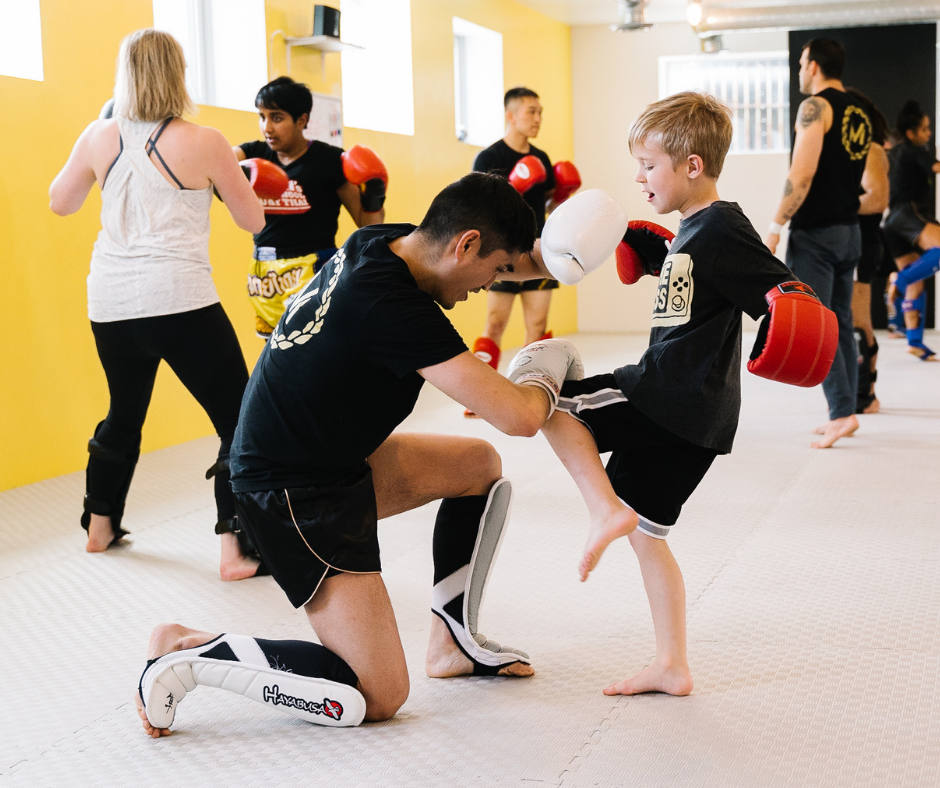 Muay Thai For Kids : Everything You Should Know
You might have heard countless stories of how Muay Thai has helped people become stronger, mentally & physically.  Muay Thai is one of the more dangerous close-range combat sports, which might have made you think that it's not suitable for kids. Contrary to what people think, a majority of Muay Thai training is done with pad work (hitting pads with a partner), practicing forms in the air (shadowboxing), and working techniques back and forth with a partner with no contact to the head at any point.  
What most people are seeing on TV or YouTube is professional fighters competing at the highest level, whereas the majority of Muay Thai practice is done in a safe and friendly environment.  If a student wants to compete at an amateur level, there are safeguards in place and pads that must be worn. The number one priority of judges and referees is to keep the safety and well-being of the students at the forefront, especially when it comes to youth athletes. 
Here at Montrait Muay Thai, all classes happen in a safe environment with padded floors and walls.  Our younger students must wear safety gear for all Muay Thai training, and are not allowed to hard-spar.  Instructors have passed background checks, and the space is monitored.  We also invite parents to stay and watch -or to enjoy a coffee and catch up on some reading while we tire out the little ones!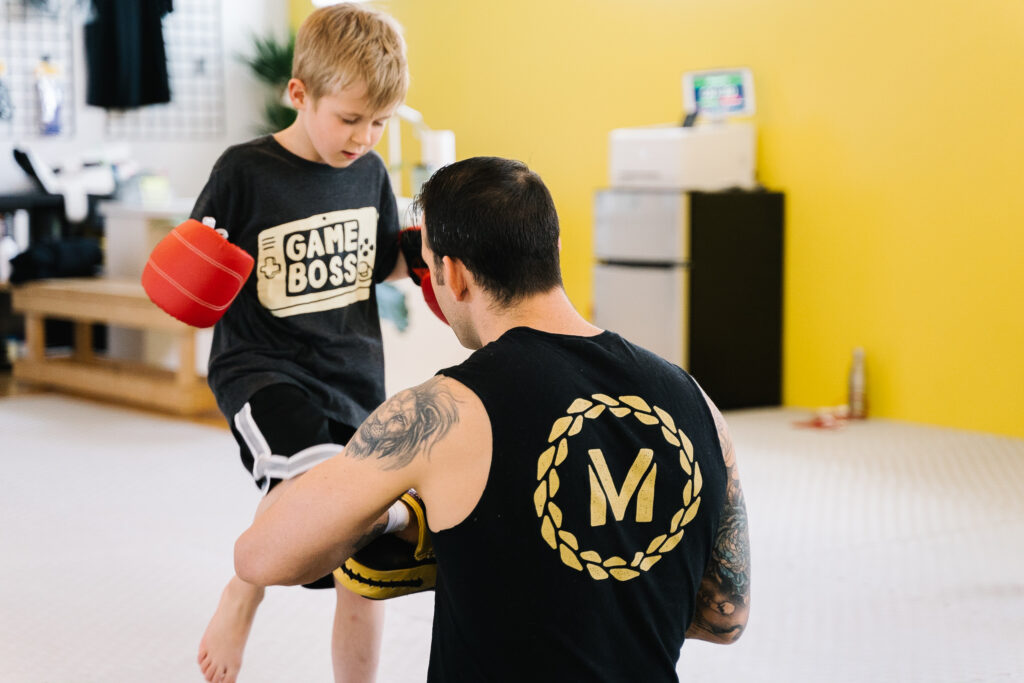 Still not convinced if Muay Thai is the right fit for your kids?  Let us walk you through some wonderful benefits of Muay Thai for kids:
Keeps children active & strong physically 
Now that school's back on, your children will be sitting in class almost all day.  Over the last decade, outdoor and physical activity time have been cut in favour of increased classroom learning. Enrolling them at Montrait Muay Thai will be a good change of pace for them!  Our Muay Thai trainers will help them develop healthy habits that will become a part of their active lifestyle. Muay Thai training will not only boost their cardiovascular endurance but also coordination & self-defence skills. 
1. Builds mental strength
Muay Thai is a technical sport, which means it is crucial to properly execute movements and techniques. To achieve this, our kid needs to be disciplined, confident, and focused. All these mental components, together, will boost their overall mental psyche. 
2. Makes kids more independent 
Getting bullied is a common occurrence in schools. It is typical for bullies to target weaker children, which can lower their confidence and self-esteem. Learning Muay Thai or any other active sports, will make your child athletic and in-turn more confident to protect them if they're bullied. 
A stronger child is less likely to be bullied, and one who knows martial arts is much more capable of self-defense.  In turn, this will fuel them with independence, make them self-reliant, and grow into a confident adult. 
3. Teaches kids mindfulness & respect 
Respect and discipline form the core of Muay Thai training.  There is a connection with buddhist culture. Mindfulness and observation of tradition and heritage are tenets practiced side-by-side with Muay Thai training.  During class, kids learn to respect not only their trainers but also their peers. 
4. Muay Thai makes kids more attentive 
A high degree of focus and awareness is required to adapt to the ever-changing dynamic of Muay Thai.  The student is always improving their ability to read cues from their opponent, react to the situation, and to strategize on-the-spot.  The mental focus developed in these classes cannot be helped but to translate over to their everyday lives, helping your child become more attentive, and aware about their surroundings. 
Is Montrait Muay Thai in Toronto a good fit for your child? 
Montrait Muay Thai is a fun, safe, and engaging place for kids to learn Muay Thai. We conduct a special Muay Thai for Kids program, which is an 8-week long course. The program runs thrice a week – Monday, Wednesday, and Saturday and we only take 10 kids per batch. Learn more about our kids program today.  
The earlier you enroll your child into Muay Thai, the faster they will learn to be self-confident and focused. If you have any questions, feel free to contact us at peter@montraitmuaythai.com or call us on 647-889-5831.